We share the love of Jesus Christ through worship, fellowship and service to our community and world. We have activities and ministry opportunities for all ages. We are always collecting supplies for Lutheran World Relief kits and quilts. These items are shipped all over the world to help those in need.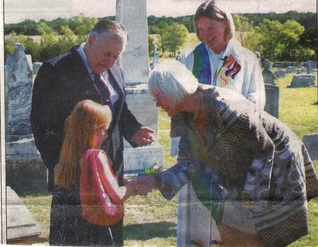 With the rich Norwegian heritage of this area we regularly welcome visitors to our historic church and cemetery. Pictured here is the former Minister of Education and Research in Norway when she came to worship at Norse and to visit Cleng Peerson's grave site.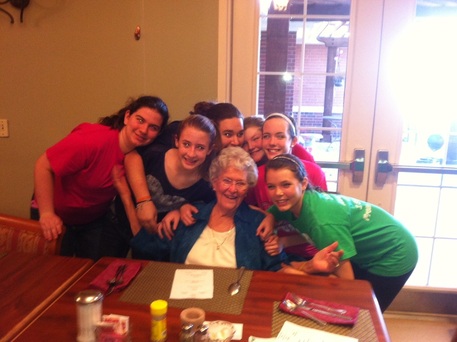 The youth of the church often enjoy visiting the nursing home and sharing moments of joy and expressions of Christ's love with the residents.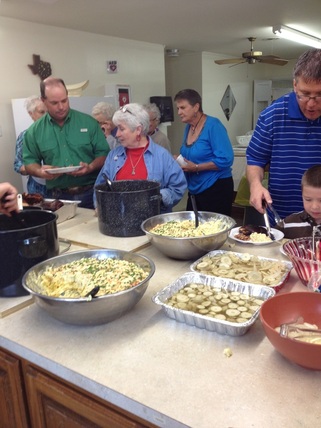 Amazing food is often the center of our social gatherings and service events - the proceeds from this meal went to help the West Fire department after the explosion in West, Texas.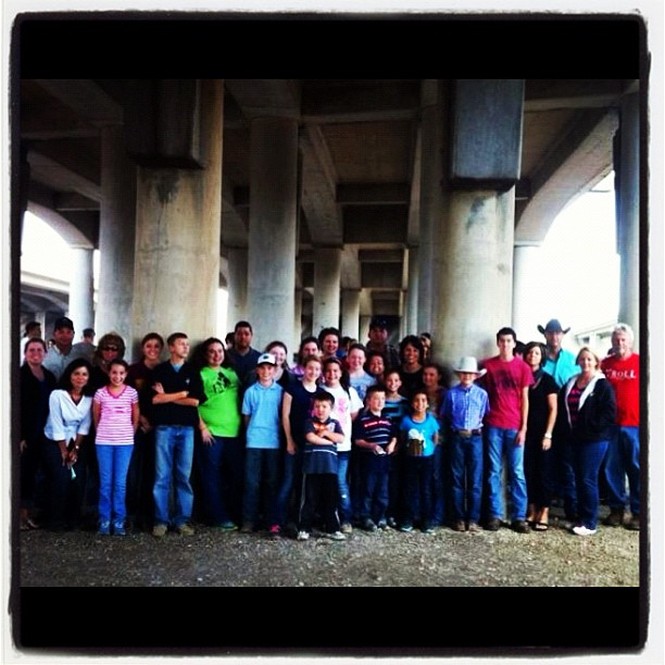 Church members have gone to the Church Under the Bridge, a ministry to the homeless in Waco, several times in recent years to serve meals and bring needed items for the people they met.
---