SCHEDULE
Worship begins at 10:45 a.m. Sunday mornings
SUNDAY SCHOOL for all ages begins at 9:30 a.m.
Holy Communion - First Sunday of the Month
Quiet Communion on the other Sundays of the Month

SUMMER SCHEDULE
​June-August
Worship begins at 10:00 a.m.



LENTEN SCHEDULE FOR February & March 201 February 21 6:00 Soup Supper 7:00 PM Worship February 28 6:00 Sandwich & Salads 7:00 PM Worship

March 7 6:00 Sunday School Supper 7:00 PM Worship March 14 6:00 Soup Supper 7:00 PM Worship March 21 6:00 Baked Potato & Salad Supper 7:00 PM Worship March 29 6:00 Sandwiches & Salads 7:00 PM Maundy Thursday Worship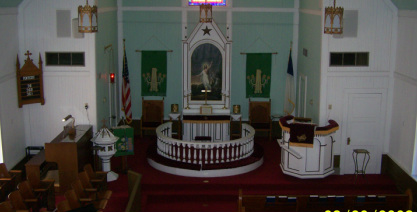 Welcome to Our Savior's Lutheran Church at Norse! We are a congregation of the Evangelical Lutheran Church in America and are located in Bosque County, Texas. Explore our website and learn more about our rich history and current programs and ministries.





---
THE HISTORY OF OUR SAVIOR'S LUTHERAN CHURCH AT NORSE
The community of Norse began in 1854 when eight couples arrived from east Texas following the suggestion of Cleng Peerson, the "Father of Norwegian Immigration to America". Cleng Peerson is buried in cemetery of Our Savior's Lutheran Church and his grave site brings many visitors to Norse, including the King of Norway in 1984.

The Rev. O.O. Estrem formally organized Our Savior's Lutheran Church on June 14, 1869 with over 230 charter members. In 1871, 111 acres of land was purchased for $1.00 per acre, and a two-story, stone parsonage was built on the property. A wooden sanctuary was begun in 1875 and completed and dedicated in 1885. The chancel furniture in the church is the original.

The number of people settling in the area was growing fast and there was a need for another Lutheran congregation in the area so in 1886, Our Savior's began a mission church called "Saint Olaf Lutheran" six miles up the road (now called the Rock Church). An assistant pastor from Our Savior's served there until 1902.

In 1907, the church was enlarged and brick-veneered, but the interior was not changed.

In 1915, English spoken services were introduced and gradually increased until there was only one Norwegian service each month in 1925. (It was 1941 when the Norwegian services stopped entirely)

In 1926, a new parsonage replaced the stone building.

In 1945, new pews replaced the homemade ones and carpet was laid.

In 1956, the walls were re-bricked and the structure was strengthened.

In 1958, art glass windows portraying the life of Jesus were installed.

In 1959, a brick Parish Hall was built.

In October of 1962 the church was awarded the Texas Historical Building Medallion and has been recorded as a historical landmark of cultural significance by the State of Texas.

Fourteen pastors have served this church. The Rev. J.K. Rystad served here for 47 years (1878-1925) and is buried in the cemetery near the front gate. Three other former pastors of this congregation, The Rev. Lawrence Jenson (1973-1979), The Rev. John Homerstad (1979-1988) and The Rev. Ben Warrenburg (1988-2000) are also buried here.

The church remains a vibrant and busy congregation. The Norwegian heritage of this church remains strong as hundreds attend the annual Smorgasbord held each November and the church archives hold a wealth of information about the rich Norwegian history of this area. The church archives are located in the parish hall.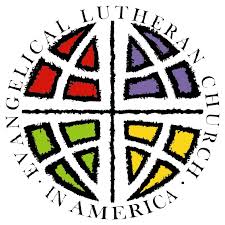 Contact: Our Savior's Lutheran Church at Norse
152 CR 4145
Clifton, TX 76634
Phone: 254-675-3962
E-Mail: oslcnorse1869@gmail.com