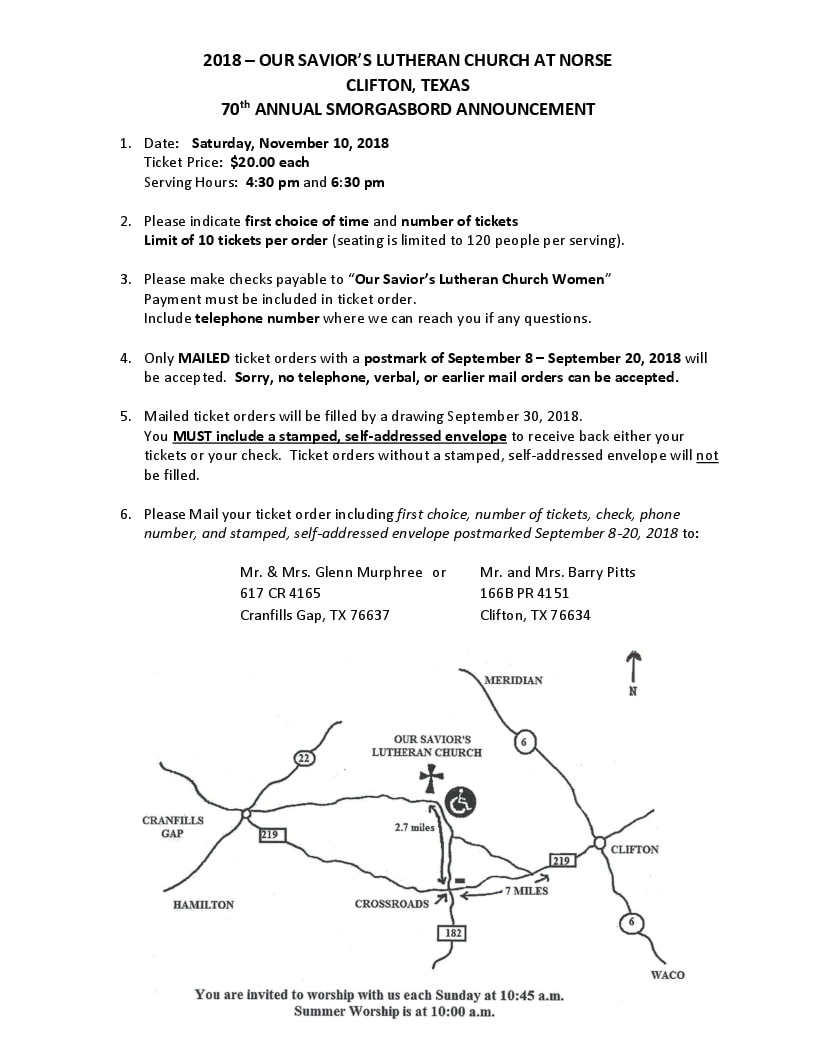 Please note the time changes on the Smorgasbord Announcement!

Our Savior's Lutheran Church Women

The women have cookbooks for sale
Reprint of the green cookbook is
$15.00 + $3.00 for shipping
Smorgasbord Cookbook (recipes used at the Smorgasbord)
$3.00 + $1.00 for shipping.

If you would like to order one of these cookbooks you can email - oslcnorse1869@gmail, you can call the office and leave a message - 254-675-3962 or you can send a request to Our Savior's Lutheran Church Women, 152 County Road 4145, Clifton, TX 76634-5013 .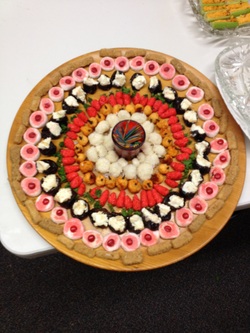 The menu includes hors d'oeuvres, savory cheeses and meats, delightful Norwegian cookies (krum kake, rosetter, sandbakkels...), lefse, breads, and salads. All dishes are prepared from recipes that have been handed down through the generations.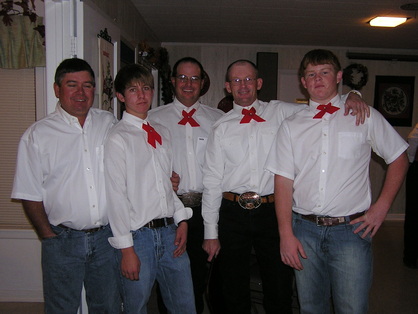 Every member of Our Savior's Lutheran Church has a job to do at Smorgasbord. Whether it be washing dishes or parking cars or serving as hosts or waiters, we enjoy working together to keep this tradition preserved and to pass it on to future generations.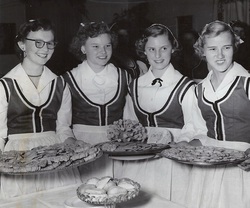 The cost for tickets for the first Smorgasbord was $1.00 and the proceeds helped to get water piped in to the parish hall. The ticket price has increased over the years but the profits are still used to help further ministry in Norse and share God's love in our community and world.